Who are we
Recruitment specialists in the IT & engineering.
With over 20 years of experience, we've built a reputation as a leading expert in IT and Engineering solutions, bringing together the Adecco Group's expertise and network of professionals across industries. By combining specialist technical expertise in our chosen markets, with an unprecedented global reach, we deliver innovation for our customers and provide end-to-end solutions.
At Modis we're proud to have built an environment where individuals can thrive and are supported by similarly driven individuals who learn from each other. We offer first class development opportunities, enabling colleagues to specialise in their field.
Why is Modis a great place to work
Modis have a globally recognised presence and through dedication of the team we have placed 3rd in 'Technology Recruiters TOP 100'. We are also proud to be a part of the Adecco Group which are consistently placed in 'The World's Best Workplaces.
When joining Modis, your hard work and entrepreneurship won't go unnoticed which is why we thrive in our ambitious workplace and reward you for your efforts!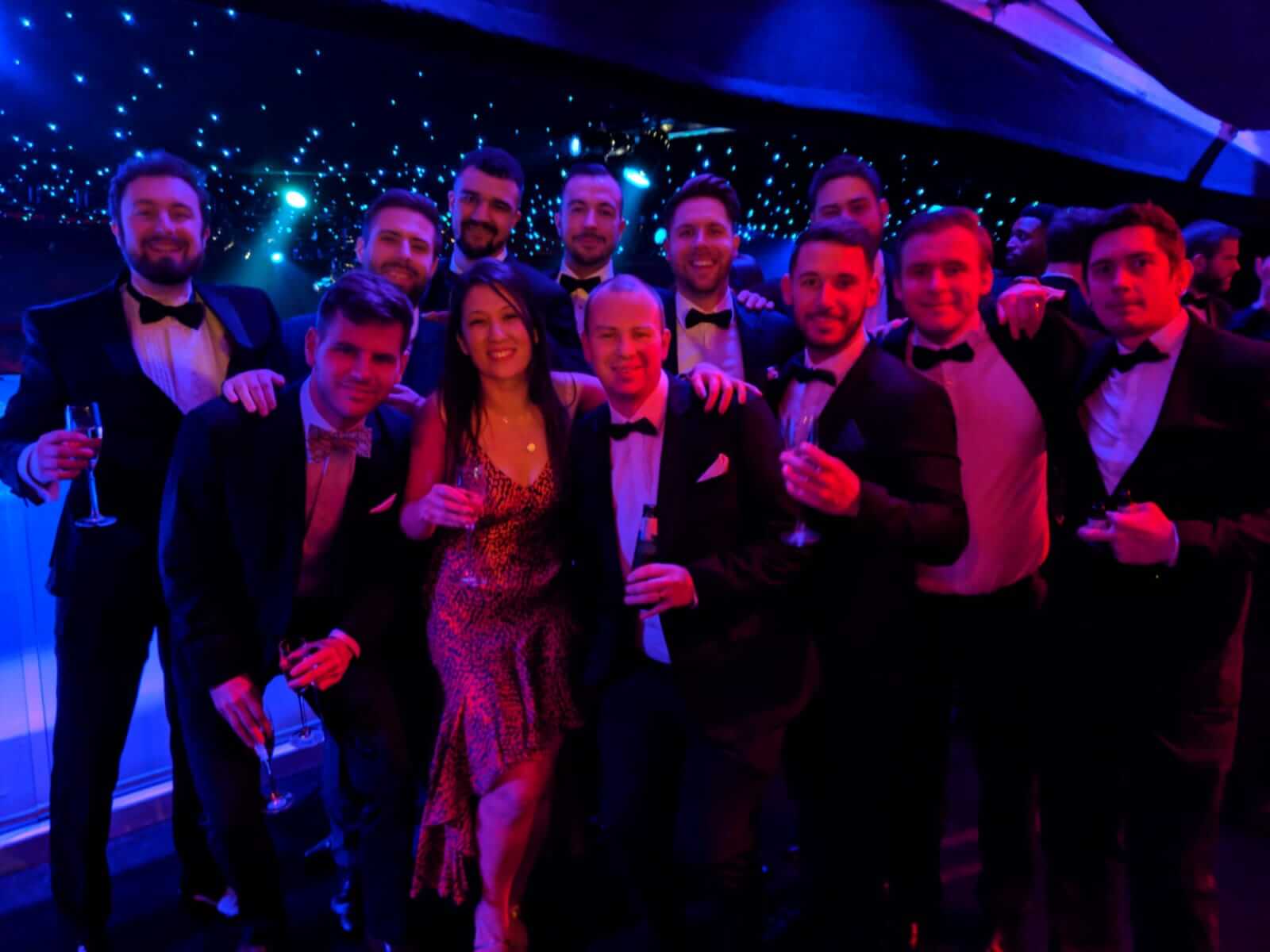 I started my career here back in 2010 as a fresh faced Graduate with a years Sales experience under my belt... and I have never looked back. 9 years on, 7 promotions later – I've risen through the ranks to Lead Consultant, winning Top biller in the UK 2017 and 2018 which resulted in all expenses paid Winner's trips to Cancun and Abu Dhabi. I'm so lucky to work for a business with fantastic people and an industry leading reputation; as well as benefitting from one of the most lucrative commission schemes in the industry. I'm so proud to work for Modis and I'm excited to see what the future has in store for me here!

Laura – Lead Consultant - IT
I joined Modis in 2012, my first job in Recruitment having been a doorman (yes, a doorman) for 5 years prior to that. Specialising originally in the UK Defence Contract market for my first 4 years, I decided to switch markets and focus on Mainland Europe (same skills) in 2016. Growing a desk from £0 in 2016 to £400,000 in 2018. I was promoted to Principal Consultant at the end of 2017 and I recently won "Top New Business Consultant" award for 2018. Modis is certainly a place where you can develop a career in recruitment "from scratch" and are rewarded for delivery.

Duarte – Principal Consultant - Defence, Aerospace & Engineering
Your Benefits
We recognise that each employee has different needs and interests and our flexible benefits programme 'Your Choice' is designed to provide employees with flexibility in choosing the benefits package that suits you. Celebrate your success with Quarterly company incentives, and all-expenses paid trips to exotic locations that recently included Miami, Dubai and Cancun.
Your Development
We offer first class development opportunities, enabling colleagues to specialise in their field as world class consultants. With a dedicated internal training team, we ensure that your skills and expertise are continually developed to ensure that you are equipped to achieve at the highest level.
Giving back to the community
We're driven by a diverse group of niche specialists, we celebrate success and we are passionate about adding value in the community through extensive fundraising and CSR initiatives. It is important at Modis that we enable our people to give back in the ways they feel passionate about. Each colleague can take a paid day out of the office to volunteer for a cause or charity close to their hearts.